ChatRolax - Custom Chatbot
ChatRolax - Custom Chatbot, revolutionizing conversational analytics
Artificial intelligence (AI) is transforming the way companies interact with their customers, especially in the area of customer service.
Chatbots and virtual assistants are being deployed by companies in various industries to improve customer satisfaction and streamline customer support processes, better understand customer needs, and provide more accurate and consistent customer experiences.
There are several problems trying to extract data from PDF, DOCS, etc. While there are various programs and technologies available to extract data from files, AI is very much the way of the future.
If you send a file to an AI, you can communicate with it through a chatbot and get the necessary information from that file.
Rolaxit, an AI chatbot builder, has created a chatbot tailored to your specific data, ChatRolax.
By training ChatGPT on your website documents or content, ChatRolax allows you to add a widget to your website and use the ChatGPT API for human conversation-like communication.
The data generated by a chatbot is valuable because it provides direct insights into customer needs and expectations, as well as the potential for immediate access to information and problem solving.
What is ChatRolax?
ChatRolax is a chatbot that through a chat widget on a website can answer any question about the content of the website.
Example: if you upload an invoice document to ChatRolax and want to get the order date, material number or quantity means you can ask the chatbot to find and inform the requester about the invoice.
ChatGPT customized for your data
This means the ChatRolax bot can respond in a casual, humorous tone or keep responses under a certain word count. Turn ChatGPT into a smart customer support chatbot on your website.
ChatRolax makes it easy to train your chatbot offline by uploading files like Word documents, PDFs and other text files. You can use plain text to train your bot by copying and composing information from non-downloadable sources such as emails and text messages.
Here are some of the things ChatRolax can do on a website:
• Providing 24/7 customer support. The chatbot can answer questions about products and services, provide technical support and resolve billing issues. It can help reduce customer support costs by automating the support process. . This can help businesses provide a better experience to their customers.
• Marketing achievement. ChatRolax may be used to promote products and services. The chatbot can send promotional messages, offer coupons and answer questions about products. ChatRolax can help businesses generate leads through conversational marketing.
• Making sales. ChatRolax can be used to make sales. The chatbot can provide information about products and services, answer questions and complete sales transactions.
ChatRolax is a powerful tool that can be used to improve user experience on a website. ChatRolax can help businesses provide better customer support, generate leads and increase sales.
If you are looking for a tool to improve the user experience on your website,
ChatRolax is a great option.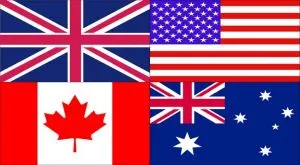 English