Mobile Transcription App: How to Convert Voice to Text On-the-Go
The beauty of a transcription app is that it's there for you whenever and wherever you need it to be. In a world that is constantly moving, changing and becoming more advanced, it's easier than ever to make life more efficient thanks to mobile technology. With a powerful transcription app for Android, students at any education level, business professionals, legal groups, medical practitioners, researchers, and journalists can access fast, accurate and affordable transcription services anywhere.
or Any On-the-Go Transcription Needs can be used Scriptoman-Recorder.
Our transcri ption app is perfect for recording anything from lectures to interviews, meetings to personal notes, and beyond. With an in-app audio recorder to capture speech anywhere you can easily transform voice into text.
After you submit a recording to be accurately transcribed, you'll get a push notification to let you know that it's complete. The mobile app also benefits:
Absolute confidentiality with an advanced, micro-tasked transcription workflow that ensures security.
In-app recording capabilities for high-quality audio, for even better end-results.
The ability to purchase transcriptions in several different currencies.
Easy-to-digest file organization and simple, one-tap recording.
Once your transcription is completed, the audio file will be immediately available for download from your scriptoman.ai account. Or, just select "MyFiles" from the menu on the mobil and download.
Connect With Other Apps
Our robust mobile transcription app works perfectly with other applications and tools, making it helpful for any type of use case.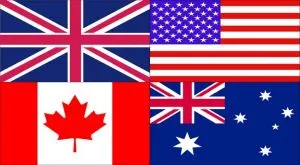 English