NOW ON MOBILE - by Scriptoman on Android
Dictation: Take Notes by Talking!
One of the downsides of brainstorming with your hands is that it's usually slow to write down your thoughts. Many people can't write things down quickly enough and get frustrated and give up. The point of coming up with ideas is to get them out there and write down
When coming up with new ideas, it is important to have a micro that you can speak into.
Many writers don't fully take advantage of technology's advances by brainstorming in silence and turning their voices to text. Don't suffer from writer's block by your own rules. Instead, use Scriptoman - record to dictate a bit smoother way to record everything that you say. Voice recordings are easier for people who cannot frenetically type on a keyboard or mouse. Because it allows them to speak and pause as needed.
In this busy world where everything is happening fast, it is very important to keep up. Nowadays, everyone in different instances tends to share information in the form of voice messages. Be it long lectures, product information, briefings, etc. voice recordings are shared very much across the world.
But it is difficult to retrieve information from long audio and hence there is a need to convert audio to text. It is much easier to access information if it's available in text form rather than audio form. It also enables us to selectively access and marks the needed information. Applications like Scriptoman and dictation allow us to record and convert audio to texts. These applications help us to save time for typing as well as in accessing the information later. So if you are having a problem dealing with audio and need to convert audio to text, check out the apps we have suggested above.
How to Transcribe Podcast to Text
There are mainly two ways you can transcribe audio: automatically or manually. Manual transcription is when you (or a professional transcriber) listen to the audio file and manually convert the spoken words into text. It will take approximately an hour for an average person to transcribe 15 minutes of slow and clear audio. So, an hour-long audio file can take up to 4 hours to transcribe.

That's why most people prefer to go with an online transcription software that can automatically transcribe speech to text without wasting so much of their time and energy.

In this blog, we'll tell you how to get automatic audio transcription online using Scriptoman audio-to-text converter.
Pod casters
Do you have your podcast? Well, then it's time to elevate your podcasting game by offering your listeners transcripts for each of your podcast episodes. Not only are transcripts making it easier for your listeners to follow you through the show, but they also help boost your website SEO.

The more content you have on your podcast website, the more you can fill it with the necessary keywords and appear higher in the SERPs. This will bring more traffic to your page, which in its turn, will help you find more listeners.

So just drop your audio file to Scriptoman, and get your episode transcription within a few clicks.
Audio-book creators
Want to create your own audio-book? There are different ways we can help you! If you just want to turn one of your speeches into a small audio-book, upload your audio to Scriptoman, and we'll transcribe it for you.

In case you already have the written text, you can use our tool vice-versa by converting the text to audio. Voicecomposer has a range of AI voice-skins that can read the book for you! Upload your text file to our Voicecomposer, choose your preferred AI voice-skin, and hit Convert to speech.

That's it: your audio-book is ready!
Educators
Scriptoman and Voicecomposer are the easiest way to create and edit audio lectures, interviews, tutorials, pieces of training, and other types of educational content. If you feel like your students are bored with all the complicated textbooks in your syllabus, make the learning process more fun by integrating audio materials.

Record a fun educational podcast directly from our platform and convert it to text with a few clicks. This way, your students can listen to your lectures anytime they want and then skim through the transcriptions when revising for exams at the end of the term.
Students
Don't have time to take notes during lectures? Well, that's not a problem. Just record your professor during the class and then use Scriptoman to automatically transcribe the recording and get your notes in no time!
Pretty much everyone else!
These were only a couple of the most common cases Scriptoman audio to text converter can help. The truth is, every one of us needs to convert audio to text at some point in our life. And trust us, there is no need to spend effort, money, or time on manual transcription when you can get the same results with the automatic one!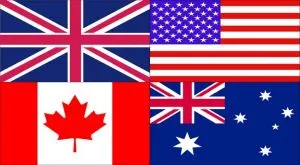 English